The thrill of our High Adventure Bases runs far and wide across America, and nobody in the world is better at sharing those experiences than the Scouts. 
Nobody offers more exhilarating or a wider variety of high adventure for young people than Scouts BSA. Through high adventure experiences, Scouts BSA leaves lasting memories with youth and fosters development in character and leadership.
Challenge yourself at BSA's High Adventure Bases. From the aquatic adventures of Florida Sea Base to the canoeing or winter camping challenge of Northern Tier, from the backpacking expeditions at Philmont Scout Ranch to the adventure sports programs at The Summit Bechtel Reserve, these experiences will shape you and teach you about yourself. Will you answer the call?

The Florida Sea Base is a unique Scouting program that offers aquatics programs found nowhere else. Your crew chooses from sailing, scuba diving, rustic camping on an undeveloped barrier island, fishing or a combination of all. These are 5-7 day adventures depending on what you choose.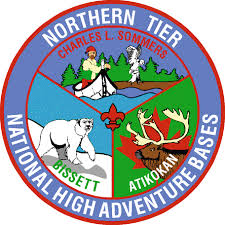 Northern Tier High Adventure Base
Northern Tier in the Great Northwoods of Northern Minnesota, Northwest Ontario and Northeast Manitoba. In the winter, Northern Tier is home to the OKPIK Cold-Weather Camping program, the BSA's premier winter high adventure program. In the summer, Northern Tier offers Wilderness Canoe trips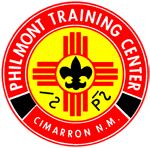 Philmont Scout Ranch is the Boy Scouts of America's largest national High Adventure Base located in northern New Mexico. This is a 7 or 12 day adventure where you and your crew will hike 50-100 miles through Philmont's wilderness and beautiful summiting peaks participating in staff run programs along the way.
All forms for Philmont Scout ranch can be found here.
Situated in the wilds of West Virginia, The Summit is a training, Scouting, and adventure center for the millions of youth and adults involved in the Boy Scouts of America and anyone who loves the outdoors. The Summit Bechtel Reserve is also home to the National Scout Jamboree and the Paul R. Christen National High Adventure Base which complements the three existing bases: Philmont Scout Ranch, Northern Tier and Florida Sea Base.